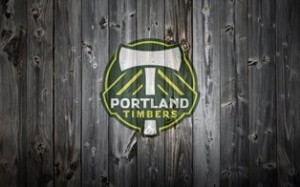 Major League Soccer saw one of their clubs make a dream come true for a young fan this week. Eight year old Portland Timbers fan Atticus Lane-Duprey has always wanted to play against his favorite team, and he finally got his chance this week.
Lane-Duprey is a cancer victim and despite his stricken state, he continues to fight for his survival and thanks to the Make-a-Wish foundation was able to set up an exhibition match between he and his friends of The Green Machine against the Portland Timbers.
He may be only eight years old, but Lane-Duprey scored four goals for his team as they fought to an impressive 10-9 victory over the Timbers in front of 3,000 fans at Jeld-WEN Field earlier this week. Following the match the young forward was awarded the Portland Timbers traditionally cut slab of wood as the man of the match.