Author Archive: Michael Jenkins
I am a sports fan and I say that with a smile on my face.
Graduated from the University of Arizona with a degree in journalism. Written professionally for a number of newspapers including the Arizona Daily Wildcat and El Independiente. Worked in TV at Fox 10 News in Phoenix. Worked in professional sports with the Bakersfield Condors of the East Coast Hockey League.
Currently writing for a number of different sports blogs and websites including Bleacher Report (Featured Columnist- Phoenix Coyotes, Chelsea FC), Golfnow.com (Contributing Writer) and VenomStrikes.com (Editor-in-Chief- Arizona Diamondbacks).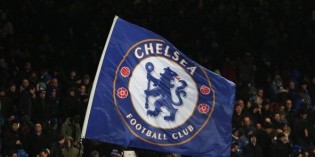 Last Thursday in London, Chelsea were able to take advantage of a number of Rubin Kazan mistakes and jump out to a 3-1 lead in their two-game quarterfinal match-up in the Europa League. While the away goal scored by Bibras Natkho of Rubin Kazan could prove to be pivotal for the overall outcome of the [...]