Author Archive: Éric Visintainer
I am a recent journalist graduate from the Pennsylvania State University and a news junkie when it comes to soccer. I would stop anything to watch a game from the UEFA Champions League and the World Cup.
Currently, I follow the Brazilian national league, La Liga and the the Premier League. Yet I am interested in beginning to analyze more closely the MLS as well as the Italian Serie A.
Besides soccer I am passionate about the NBA, UFC and F-1 racing.
Follow me at @ericvisin.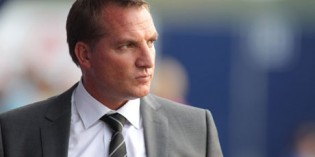 Uncomfortably sitting in sixth place in the Premier League this season, Liverpool continue on a non-ascertaining road for new silverware to display in the Anfield gallery. Players and staff members know the pressure and frustration this causes among supporters. Even after the acquisitions of Daniel Sturridge and Philippe Coutinho during the winter transfer window, the [...]