Author Archive: Brandon Boyer
Brandon Boyer is a freelance journalist, who regularly contributes to Soccer Without Limits, as well as the Bleacher Report. He is currently chasing down a potential degree in journalism, with a focus on sports journalism and is currently starting his third year in college.
Brandon is a former Olympic Development Program player and played for high level, state soccer teams in the past. His pursuit of such high-level play was heavily influenced by European soccer powerhouse, Arsenal, after their 2003-04 "Invincibles'" year.
To read more from Brandon, follow him on Twitter, @bboyer30.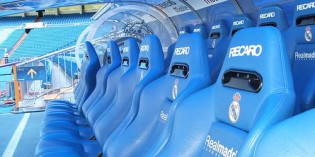 On Wednesday, during Borussia Dortmund's clinic versus a bewildered Real Madrid side, news broke from Germany that Jose Mourinho has taken a step closer to the exit door, this time with a destination in mind: Chelsea. German newspaper Bild, the same newspaper that broke the news of Mario Goetze's move to Bayern Munich on Monday, [...]