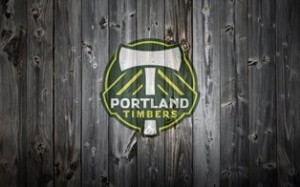 Although just four matches into the Major League Soccer season, the Houston Dynamo have once again shown to be one of the league's best and look poised to make a run for a third consecutive MLS Cup appearance. Houston will continue their quest for another Cup appearance this Saturday as they visit Jeld-Wen Field to take on the struggling Portland Timbers.
With eight goals scored in four matches, Houston leads the Eastern Conference in goals and is undefeated at home. They currently sit in 2nd place in the East with nine points, three behind Montreal Impact, but with a deep team and veteran players, it's all about the playoffs for Houston. Players like Brad Davis and Brian Ching are experienced players, who have tasted the ultimate of winning in 2006 and 2007 as MLS Cup champions, but have lost two consecutive MLS Cup finals, both to LA Galaxy. This season marks a new beginning for them and for the young players to create more history for an already successful American football club.
Houston will travel to Portland on Saturday to take on a struggling Timbers side, but one that boasts one of the best home-field advantages in the league. The Timbers currently sit in 7th out of nine in the Western Conference and have conceded eight goals in four matches; worst in the Western Conference and 2nd worst in the entire MLS. With an average roster, it is no surprise that Portland has struggled since joining the MLS as an expansion team, and this season seems to be headed in a similar direction. The one plus for Portland this weekend against a clearly superior Houston side is their home crowd. As one of the most enthusiastic crowds in the league, the Portland fans come to support their team rain or shine, winning or losing, which makes for a great atmosphere.
This weekend's match presents a big miss-match on paper, but it should be a good one to watch in an electric atmosphere. Let's take a look at some of the key battles for Saturday's showdown:
Giles Barnes vs. Andrew Jean Baptiste
Giles Barnes has scored twice in four matches for Houston Dynamo, which leads the team, and has shown the ability to create his own shots from the midfield. Having played in the Premiership for West Bromwich not two seasons ago, the 24-year-old has a lot of great experience and has proven that he can play at the highest level. On Saturday however, Barnes will be up against one of the brightest up-and-coming defenders in the league, Andrew Jean Baptiste.
Baptiste, who is just 20-years-old, is a big, strong, athletic defender, who has already proven to be a force for the Timbers. Baptiste has played in all four matches this season and has even dished out an assist from the back. His ability to win aerial battles and organize his teammates at such a young age is quite impressive and the battle between him and Barnes this weekend will be fun to watch.
Tally Hall vs. Donovan Ricketts
In the MLS, arguably the most important position is goalkeeper. With so much going on in an MLS match, goalkeepers have to be ready for anything, and with a good one, teams can often overcome even the most difficult circumstances. Heading into Saturday's match, Tally Hall has conceded half the amount of goals for Houston that Donovan Ricketts has for Portland, but that is no knock on Ricketts. The Jamaican has proven to be one of the best keepers in MLS over the past several years and may simply be a victim of circumstance (bad team).
Both goalkeepers come off their lines well and handle crosses pretty well also. What they struggle with is the spectacular saves that the best in the world (Petr Cech, Gigi Buffon, Tim Howard) are known for. For a goalkeeper, talent is obvious and while many have gone onto greater things after MLS, those currently in America have to unfortunately be put on a lower tier than say those in the Premier League. Nevertheless, these two players are no scrubs and can make a big difference come Saturday. How these two players play will be crucial to the outcome of the match.