When global soccer fans think of Mexicans and goal-scorers, it's hard not to think of Manchester United's Chicharito. The pacey front man burst onto the European scene two years ago and has refused to look back since his move from Chivas de Guadalajara.
Back in Mexico, however, Chivas continues to develop young talent, and another young star just might be on his way to Europe next. His name? Carlos Eduardo Fierro Guerrero. Born in 1994, the 18-year-old striker has already featured 31 times for his side in the Mexican League and shows no signs of slowing down. Scoring four goals in the 2011 U17 World Cup in Mexico, Fierro took home the Bronze Ball with goals against North Korea, the Netherlands, Panama, and France.
So what does Fierro bring to the table? Evident from his time on the pitch during the World Cup in his homeland, the tricky striker possesses great movement, mobility, and a knack for goal. His ability on the ball makes him incredibly dangerous, but his movement off it will certainly give defenders headaches for years to come.
With English clubs taking a bigger interest in the Mexican mark as of late, don't be surprised to see speculation of Fierro's next move be linked to a Premier League Club. Arsenal first dabbled in the Mexican market when they signed Carlos Vela in 2005 from Fierro's current club Chivas. Manchester United entered the world of Mexican football just five years later when they also benefited from Chivas' excellent player factory and signed Chicharito in 2010. Chelsea then signed Ulises Davila from Chivas in 2011 before sending him out on loan in Holland last year and Spain this year.
Though he still has a long way to go before being spoken about amongst Mexico's best, Fierro certainly has a bright future ahead of him. His former teammates at Chivas have shown that attracting the attention of England's finest clubs isn't impossible. Only time will tell where he does end up, but if Chivas' track-record of producing and selling talent is anything to go by, then expect to see Fierro's name in the news soon enough.
[youtube KbWTpkk7BQw]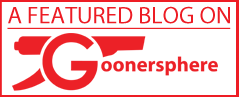 Chelsea News, Arsenal News,  Manchester United News, Man United Latest