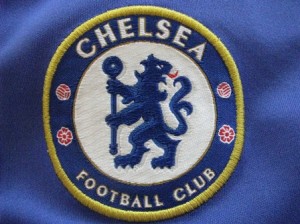 Chelsea took a big step toward the Europa League final claiming a 2-1 win on goals from Victor Moses and a last-gasp winning from David Luiz.
The match-winner was happy with the result, but quick to explain how the tie wasn't over, though they were though in a promising position.
"It's important that we can score two goals here because they are a very good team," Luiz said to ITV1. "The philosophy to play here is amazing so it is difficult to win here."
"So in the last kick, to score the second goal was amazing for us. But we have the second leg, you need to keep the mind strong because there is one more difficult game for us. A draw 1-1 is a good result but 2-1 is better and me and the team are so happy with this," he said.
"I want to go to the final so we need to win the second leg or draw. It is not finished, we need to play the second leg. It is so important for us to win one more title for my career and for Chelsea as well, so I just want to win this competition. But we need to win two more games," he finished.
Where Luiz' focus might be to win the Europa League, but Chelsea boss Rafa Benitez' top priority was finishing in the top four and continuing in the competition that they won not even a full year ago.
"My message to the players has been simple - we have to be in the Champions League next season," Benitez said to reporters at FC Basel's St Jakob-Park stadium. "They have to realize how important that is for themselves.
"For me, everything is a bonus. If we win the Europa League, finish in the top three, it will be fantastic. But the players have to realize it is even more important for them," he finished.
As we approach the end of the season speculation has started about what new faces will be at Chelsea next year. West Brom manager Steve Clarke is expecting Romelu Lukaku to be back in London next year.
German international Andre Schurrle's agent hopes a deal for his client to finally join Chelsea will be done soon.
Radamel Falcao and Edinson Cavani have both been linked recently, a prospective move that current Chelsea striker Fernando Torres welcomes. The only certain change is that Benitez will be gone.
Chelsea's season is still toeing that line between a successful and terribly unsuccessful season. Finishing third spot and winning the Europa League would be more than acceptable for Chelsea. They sit fourth, one behind Arsenal and only ahead of Spurs on goal difference, though with a game in hand over both.
Though finishing with no silverware and out of the Champions League behind the two aforementioned North London clubs would be a difficult realization for the club that won both the F.A. Cup and European Cup last year.