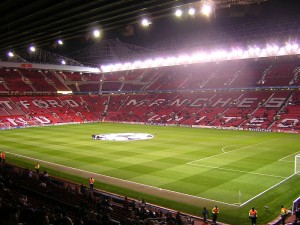 Manchester United were recently crowned as the Champions of England for the record 20th time in the history of English football. It may be an excuse for Sir Alex Ferguson to sit back and enjoy the success. The Scot, though, has proved over the years that it is not the way he operates. According to the Mirror, Ferguson is already looking at several signings to bring in over the summer, as he aims for the 21st league title. Everton defender Leighton Baines is reportedly one of the top transfer targets for Manchester United in the summer.
United are expected to spend in upwards of £50 million as the target handful of players. Even though there is not going to be a massive clear out at Old Trafford, influential players like Wayne Rooney and Paul Scholes are not expected to be at the club next season. Rooney has been linked with a move to PSG, while Scholes will retire for the second time in his career. The future of players like Nani and Anderson are also in doubt to some extent.
United have already signed players like Wilfried Zaha from Crystal Palace with an eye for the future, but Ferguson is also keen on bringing players who will be able to slot into the first team immediately.
The enormous success of Robin van Persie is the reason behind this shift in transfer policy of the club. A few years ago, almost all Manchester United signings were under the age of 25. Now, the club is linked with established names like Leighton Baines and Radamel Falcao.
Ferguson has always tried to strengthen the squad in the summer when they have just won the league title. The upcoming summer transfer window seems to be no different, as there could be several new arrivals.