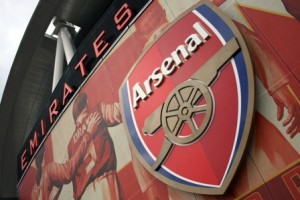 Arsenal will host Everton Tuesday at The Emirates in a crucial showdown between two teams fighting tooth and nail for a top four finish and a spot in next season's Champions League.
The Gunners moved into third place after a 3-1 victory over a tough Norwich City team on Saturday in a brilliant offensive performance. Arsenal has won five consecutive matches in all competitions and seems to be playing with the offensive creativeness and fluidity that fans are accustomed to seeing from an Arsene Wenger team. With the race for a Champions League spot as tight as it is with just a few matches left in the season, Arsenal looks to be in decent contention especially considering their remaining schedule, Tottenham's injuries, and Chelsea's inconsistency. Star players Jack Wilshere and Theo Walcott have both jolted the Arsenal attack after returning from injuries in the past few weeks and the team seems to be playing with even more confidence with their presence.
On the other side, Everton will be looking to spoil Arsenal's late push with a victory of their own. Currently sitting in sixth place, but just four points behind The Gunners, The Toffees need a result to at least keep them in the running. Everton has a very difficult schedule to finish the season including away matches against Chelsea, Liverpool, and Sunderland, thus making Tuesday's match at The Emirates that much more important. The Toffees have played well in league play lately having beaten the likes of Manchester City, Stoke City, and QPR in recent weeks, but Arsenal is a different beast in the current form they are in. With so much on the line as the season comes to an end, Everton boss David Moyes will need his players to play their best Tuesday if they are to have any shot at a result and it is sure to be an exciting match with so much at stake.
Let's take a look at some of the key players to watch in Tuesday's Premiership showdown: