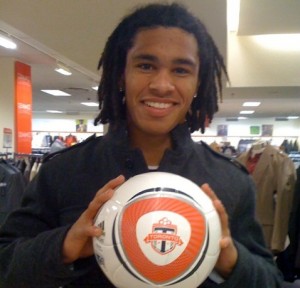 Growing up, many of us dream to be the next famous athlete. However, the odds of that actually happening in today's world are slim to none. For me, the odds were in my favor. The dream of being a professional soccer player was mine to be had.
Day in and day out all I did was soccer related. I ate, breathed, and slept the beautiful game. I went to bed with a ball and awoke with a ball. When told by my teachers and mother that I had to think more realistically about my goal in life, I told them, "fine, if I can't be a soccer player, I'll be a soccer legend". I couldn't think of anything I'd rather do than play soccer. From that point on I wanted to prove to everyone that my dream could come a reality.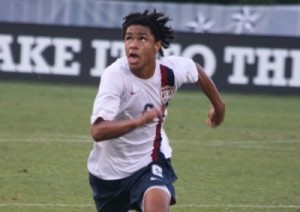 By the age of 13 I was already playing and representing my country [United States] for the youth men's national team. I traveled all the time, met new people, and above all, I played against the top level of kids in the world. At the age of 15 I was invited to live in Bradenton Florida to compete on a daily basis for a spot on the U-17 World Cup roster. The social life of high school was out the window. Parties and the nonsense most teens go through was not an option in my life. Playing soccer was a livelihood, not just a sport or hobby. Seeing family and friends was minimal, but I knew in the long run it would all be worth it.
In November of 2009 I had finally worked hard enough to prove my spot on the World Cup roster. Out of thousands of soccer players my age, I was one of only 22 young men to make the journey to Nigeria to compete in the World Cup. Feeling honored and proud, my dream was becoming reality. I was living the life.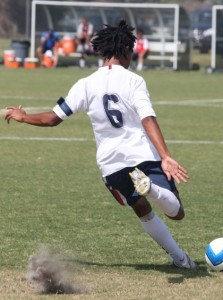 After fighting hard in the World Cup, representing the United States in all of the games played, we lost in the round of 16. I played full 90-minute games, running and keeping up with all the other young men playing. It was now time to start my own journey. Before I knew it, I had agents contacting me telling me that I was good enough to go pro, sooner than I had expected. I traveled to Germany to trial with a team. This was all surreal to me, a 17-year-old kid from the city of Port Saint Lucie, Florida. I was notified by the MLS of their desire to have me play with them. There was so much to be considered.
After talking with my parents and loved ones, I made the decision to go pro in America, yes at the age of 17. I was fortunate to be one of the few to sign a Generation Adidas Contract and was drafted in the 2010 MLS Super Draft to Toronto FC. Now my dream had truly become a reality!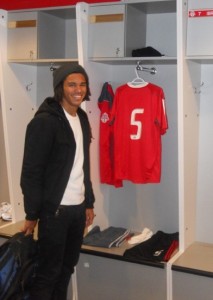 I moved on to a new chapter of my life. I readied for the move to the colder Climate of Canada with excitement and moved to Toronto with a desire to make a difference on the pitch. However, on the second day of spring training, the doctors placed a heart monitor on me and told me that I might have some type of heart abnormality. They told me I needed further testing and that it was important I not play soccer until they had it thoroughly checked.
To me, this was some type of sick joke, having played soccer my entire life, all day, every day. Could this really be the end? After making it this far and working so hard? After giving up so much? I brushed it off and tried not to think about it, but the thoughts and feelings of retirement remained and haunted me. For the next four months I had intensive testing all over the country, by the worlds finest cardiologists. Subsequently, the four months ended in utter disappointment and despair. One of the leagues doctors called me in my living room to deliver the news "you may no longer play soccer at a competitive level". Instantly, I rushed upstairs to cover up my sadness and tears. Could this really be the end?
Sadly, in my eyes, my journey ended there, without the possibility of victory. I was haunted by those words, "you may no longer play soccer at a competitive level". The diagnosis was Hypertrophic Cardiomyopathy, a heart disease that I likely have had all of my life. My dream was ripped from me by something that was uncontrollable. I had played at a competitive level and never had a symptom. How could this be?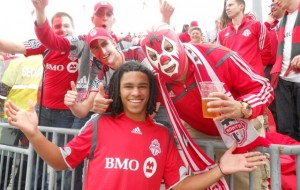 However, life didn't end for me and for that I am grateful. Doctors told me that at any point in my life, while playing soccer, that I could have dropped dead. Today, I am an advocate of the game and for the importance of health testing. My story should speak volumes on how important it is to get tested and make sure that health is above all. The importance of testing the cardiac health of athletes playing at an elite level cannot be stressed enough. Still, today, we see stories of players dying on the field from heart disease. This should not be!
Somehow, I am finding the will to move on. Although I am on to another chapter in my life, it hasn't been easy. I have struggled at times to even crawl out of bed, remembering what could have been. Yes, it hurts; however, I know that I will persevere and succeed one day. I learned long ago, while training for my goal of becoming a soccer legend, hard work and dedication will take you a long way.